Rent Infiniti Q50 Sport for best price!
We invite all customers who fill in our booking form and give their marketing consents to use our special offer.
---
Infiniti Q50 – technically perfect sports sedan.
Samochód dopasowujący się do stylu jazdy kierowcy i warunków drogowych.
A car that adapts itself to the driver's style and road conditions.
Infiniti Q50 is an uncompromising combination of sporty performance and exceptional comfort.
It means full control of the road owing to the latest technologies.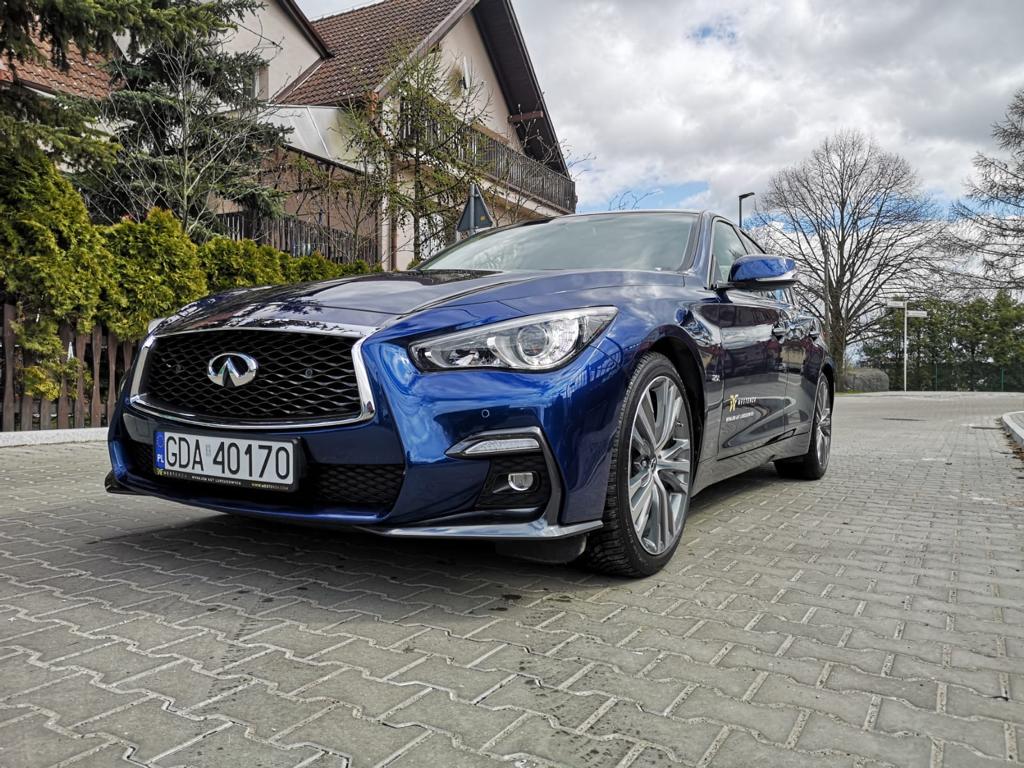 SEE THE WORLD DIFFERENTLY
Life is full of possibilities. Infiniti Q50 allows you to create, define and discover them.
TECHNOLOGY
Unmatched performance. Unparalleled control of the car. Our state-of-the-art systems put at your disposal the power in its purest form.
ENTERTAINMENT & COMFORT
Advanced Technologies of Infiniti InSuite™ System anticipate your needs, facilitate, support, and allow you to enjoy the fully comfortable drive.
PARAMETERS AND PERFORMANCE
You feel it. You hear it. You see it. You become one with the car, inspired to move boldly without any restrictions. It is our actions that speak of who we really are.
TECHNICAL PARAMETRES
Basic parameters
Number of doors: 4
Number of seats: 5
Turning circle: b=11.2 m
Turning radius: 5.6 m
External dimensions
Length: 4 783 mm
Width: 1 824 mm
Overall, with mirrors: 2 061 mm
Height: 1 443 mm
Wheelbase: 2 850 mm
Track width – front: 1 544 mm
Track width – back: 1 565 mm
Ground clearance: 127 mm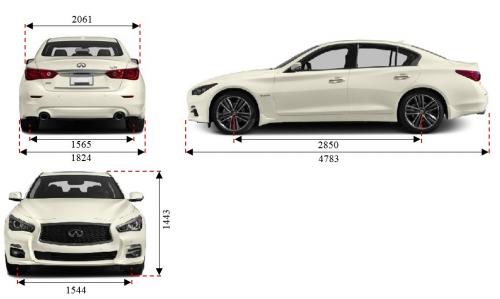 External dimensions
Front seat to roof: 1 021 mm
back seat to roof: 952 mm
Headroom first row: 1 440 mm
Headroom back: 1 425 mm
Legroom front: 1 351 mm
Legroom back: 1 333 mm
Boot space
Minimum boot space (seats up): 374 litres
Other parameters
Permissible roof load: 80 kg