We invite to cooperation:
rental companies that want to have our cars in their offer;
event marketing companies;
wedding planners and companies organising weddings;
and any other persons interested in cooperation with our rental company.
We offer favourable terms of cooperation and unique cars, such as American Cadillac Escalade, sports Infiniti, or all-electric Nissan.
Become our partner
We encourage companies to promote each other's products and services. The terms and scope of cooperation are set individually.
Our partners
Brex Car Wash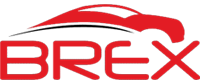 Remember that the car must be returned washed.
We invite you to use our car wash services of Brex, the car wash we work with. Special discounts for our customers! You can return the car yourself or arrange its collection in Tricity.
Pułkowa 6, 83-000 Pruszcz Gdański
Phone: +48 507 1111 99
Hotline: +48 58 733 50 50
(monday – friday): 7:00 – 7:00 PM
(saturday): 8:00 – 8:00 PM
Netimage Creative Agency

We encourage you to use the services of the Netimage creative agency, which offers comprehensive services for business. In particular, corporate identity and online advertising.
10% discount for "MESTENZA" slogan!
More information about the company and its offer can be found on www.netimage.pl.